Team > M.Sc. Patrick Hummel
Overview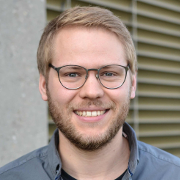 M.Sc. Patrick Hummel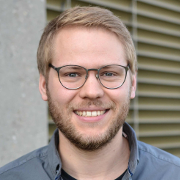 Faculty of Biology, Chemistry & Earth Sciences
Physical Chemistry I
---
Research Projects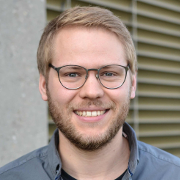 Faculty of Biology, Chemistry & Earth Sciences
Physical Chemistry I
---
Publications
2018
Saleta Reig, David; Hummel, Patrick; Wang, Zuyuan; Rosenfeldt, Sabine; Graczykowski, Bartlomiej; Retsch, Markus; Fytas, George
Well-defined metal-polymer nanocomposites : the interplay of structure, thermoplasmonics, and elastic mechanical properties
in Physical Review Materials vol. 2 (2018) issue 12. - pp. 123605
doi:10.1103/PhysRevMaterials.2.123605 ...

2017
Hummel, Patrick; Lerch, Arne; Goller, Sebastian Manfred; Karg, Matthias; Retsch, Markus
Simple and High Yield Synthesis of Metal-Polymer Nanocomposites : The Role of Theta-Centrifugation as an Essential Purification Step
in Polymers vol. 9 (2017) issue 12. - pp. 659
doi:10.3390/polym9120659 ...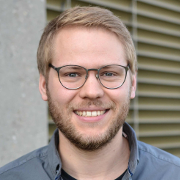 Faculty of Biology, Chemistry & Earth Sciences
Physical Chemistry I
---
M.Sc. Patrick Hummel
PhD student
University of Bayreuth
Universitätsstr. 30
95447 Bayreuth
Room: 1.1 02 05 (NW I Bauteil 1.1)
Phone: +49 (0)921 / 55-3922
E-mail: patrick.hummel@uni-bayreuth.de