Team > M.Sc. Marius Schöttle
Overview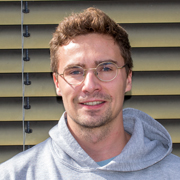 M.Sc. Marius Schöttle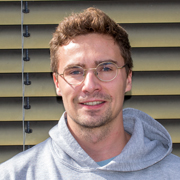 Faculty of Biology, Chemistry & Earth Sciences
Physical Chemistry I
---
Publications
2021
Schöttle, Marius; Tran, Thomas; Feller, Tanja; Retsch, Markus
Time–Temperature Integrating Optical Sensors Based on Gradient Colloidal Crystals
in Advanced Materials volume 33 (2021) issue 40
doi:10.1002/adma.202101948 ...

2020
Philipp, Alexandra; Hummel, Patrick; Schilling, Theresa; Feicht, Patrick; Rosenfeldt, Sabine; Ertl, Michael; Schöttle, Marius; Lechner, Anna M.; Xu, Zhen; Gao, Chao; Breu, Josef; Retsch, Markus
Anisotropic Thermal Transport in Spray-Coated Single-Phase Two-Dimensional Materials : Syntheti ...
in ACS Applied Materials & Interfaces volume 12 (2020) issue 16. - page 18785-18791
doi:10.1021/acsami.9b22793 ...

2019
Schöttle, Marius; Schuchardt, Dominik; Edenharter, Andreas; Koch, Sebastian; Senker, Jürgen; Breu, Josef
Determination of the charge of Al₁₃ Keggin oligocations intercalated into synthetic hectorite ...
in Zeitschrift für Naturforschung B volume 74 (2019) issue 1. - page 85-90
doi:10.1515/znb-2018-0172 ...

Kronawitt, Julia; Fan, Ziyin; Schöttle, Marius; Agarwal, Seema; Greiner, Andreas
Redispersible Gold Nanoparticle/Polymer Composite Powders Ready for Ligand Exchange Reactions
in ChemNanoMat volume 5 (2019) issue 2. - page 181-186
doi:10.1002/cnma.201800517 ...

2018
Habel, Christoph; Schöttle, Marius; Daab, Matthias; Eichstaedt, Natalie J.; Wagner, Daniel R.; Bakhshi, Hadi; Agarwal, Seema; Horn, Marcus A.; Breu, Josef
High-Barrier, Biodegradable Food Packaging
in Macromolecular Materials and Engineering volume 303 (2018) issue 10
doi:10.1002/mame.201800333 ...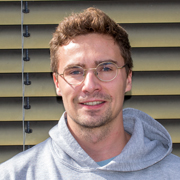 Faculty of Biology, Chemistry & Earth Sciences
Physical Chemistry I
---
M.Sc. Marius Schöttle
PhD student
University of Bayreuth
Universitätsstr. 30
95447 Bayreuth
Room: 1.2 00 09 (NW I Bauteil 1.2)
Phone: +49 (0)921 / 55-4375
E-mail: marius.schoettle@uni-bayreuth.de