Overview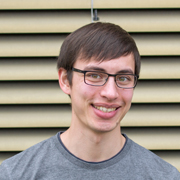 Thomas Tran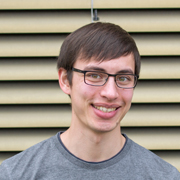 Faculty of Biology, Chemistry & Earth Sciences
Physical Chemistry I
---
Publications
2023
Liao, Xiaojian; Denk, Jakob; Tran, Thomas; Miyajima, Nobuyoshi; Benker, Lothar; Rosenfeldt, Sabine; Schafföner, Stefan; Retsch, Markus; Greiner, Andreas; Motz, Günter; Agarwal, Seema
Extremely low thermal conductivity and high electrical conductivity of sustainable carbon­ceram ...
in Science Advances volume 9 (2023) issue 13
doi:10.1126/sciadv.ade6066 ...

Schöttle, Marius; Tran, Thomas; Oberhofer, Harald; Retsch, Markus
Machine Learning Enabled Image Analysis of Time-Temperature Sensing Colloidal Arrays
in Advanced Science volume 10 (2023) issue 8
doi:10.1002/advs.202205512 ...

2022
Tran, Thomas; Kodisch, Charly; Schöttle, Marius; Pech-May, Nelson W.; Retsch, Markus
Characterizing the Thermal Diffusivity of Single, Micrometer-Sized Fibers via High-Resolution L ...
in The Journal of Physical Chemistry C volume 126 (2022) issue 32. - page 14003-14010
doi:10.1021/acs.jpcc.2c04254 ...

Song, Qimeng; Tran, Thomas; Herrmann, Kai; Lauster, Tobias; Breitenbach, Maximilian; Retsch, Markus
A tailored indoor setup for reproducible passive daytime cooling characterization
in Cell Reports Physical Science volume 3 (2022) issue 8
doi:10.1016/j.xcrp.2022.100986 ...

Gao, Qiang; Tran, Thomas; Liao, Xiaojian; Rosenfeldt, Sabine; Gao, Chao; Hou, Haoqing; Retsch, Markus; Agarwal, Seema; Greiner, Andreas
Ultralight Heat-Insulating, Electrically Conductive Carbon Fibrous Sponges for Wearable Mechano ...
in ACS Applied Materials & Interfaces volume 14 (2022) issue 17. - page 19918-19927
doi:10.1021/acsami.2c04136 ...

2021
Schöttle, Marius; Tran, Thomas; Feller, Tanja; Retsch, Markus
Time–Temperature Integrating Optical Sensors Based on Gradient Colloidal Crystals
in Advanced Materials volume 33 (2021) issue 40
doi:10.1002/adma.202101948 ...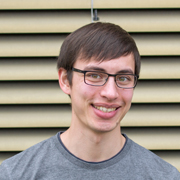 Faculty of Biology, Chemistry & Earth Sciences
Physical Chemistry I
---
Thomas Tran
M.Sc. Student
University of Bayreuth
Universitätsstr. 30
95447 Bayreuth
Room: 1.2 00 09 (NW I Bauteil 1.2)
Phone: +49 (0)921 / 55-4376
E-mail: thomas.tran@uni-bayreuth.de